Septic Systems
Having problems with your septic system?
Broken, leaking, and flooding from a septic tank is one of the single most horrible problems for a home or business. This can happen for a wide variety of reasons, such as poor installation, incorrect pipe sizing, and even ground movement. To ensure that your septic system stays in top (sealed) shape contact our specialist wastewater team to come out today.

Book A Septic System Expert Today
Septic tank installation
Express Wastewater Solutions have been working with septic systems and absorption trenches for over 10 years. Here are just a few reasons to use our team.

Whilst most plumbers (including rural) will install a set of septic trenches at the most once a month, our plumbers specialise in the installation, repairs and maintenance of septic absorption trenches. Our highly experienced team know exactly what to do in order to provide you with the best septic trenches for your needs.
We look after everything from the plumbing and excavation, to the site and soil inspection. Our team will get your septic trenches installed with little to no stress to you at all.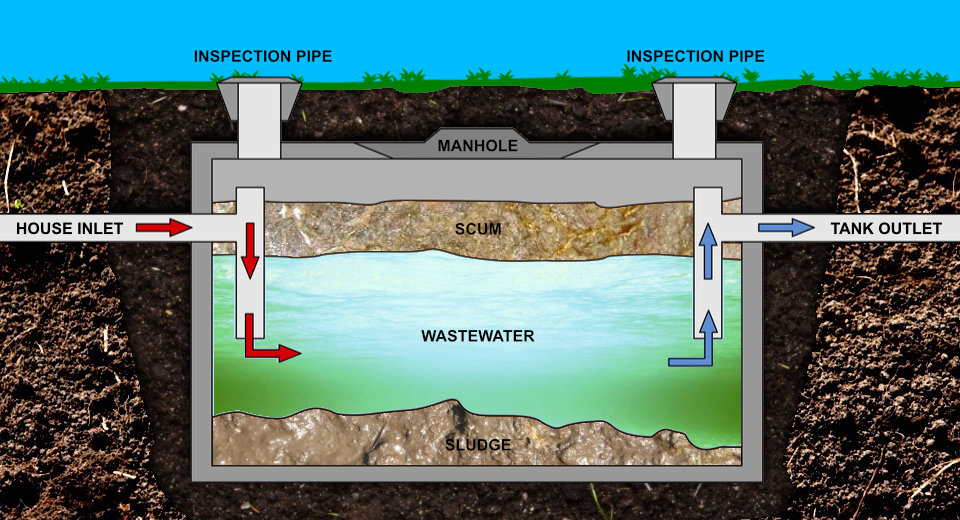 On time plumbers
One of the most annoying parts of having a septic tank system issue is having to wait for a plumber to turn up to fix it. We believe that if you make an appointment it should be respected and upheld.
This is why we ensure that if for some reason we can't be there on time or notified you of the delay we will provide the first hour of labour for free. No more waiting hours to be let down by a plumber.
Experienced septic specialists
If you are unsure of what type of septic system suits your property's needs or whether your current system is working effectively, contact our team today and one of our friendly staff will be able to answer all of your queries.

Our septic and wastewater experts are highly knowledgeable on a wide range of onsite treatment plant options as well as replacement trenches, septic repairs and more. Our specialist plumbers can explain in detail every step to in the installation or repair process so you can be rest assured you know what's happening before it happens.

Reputable wastewater companies
We only deal with the best wastewater companies and can help you to find the best septic system that suits both your needs and your budget.

The latest in septic technology
To this day we are still seeing many companies use old slotted 90 mm piping to replace trenches. The problem with this is that tree roots and other foreign matter can find its way inside the pipe causing it to block.
We will only use specialised 450 mm jumbo trench that not keeps out tree roots and dirt, preventing blockages, but will also gives you a much longer lifespan on your system.


Express Wastewater Solutions
Express is a truly local family owned and run business that has focused itself on wastewater solutions, this has allowed us to become experts in the field our aim is to get your wastewater issue fixed in the best possible way with the least amount of stress to you.
We pride ourselves on showing each and every client how important they are to our business. Why not try us today I'm sure you'll be pleasantly surprised. Contact our team today on 1300 722 517 .

SEPTIC SYSTEMS FAQ
For more in depth septic systems information visit our Septic systems Information page