Cleaning Products Safe for Septic Systems
If you living in a rural area,you might be using a septic system to treat all the household wastewater. As we are spending more time indoors, understanding the DO's and DONT's of septic systems is essential. Harsh chemicals are a strict no-no for septic systems as you might know already. In this article, we discuss the products safe for septic systems and also the products which are to be avoided. If you need some more information about septic systems, give Express Wastewater a call on 1300 770 594 and we can help you out.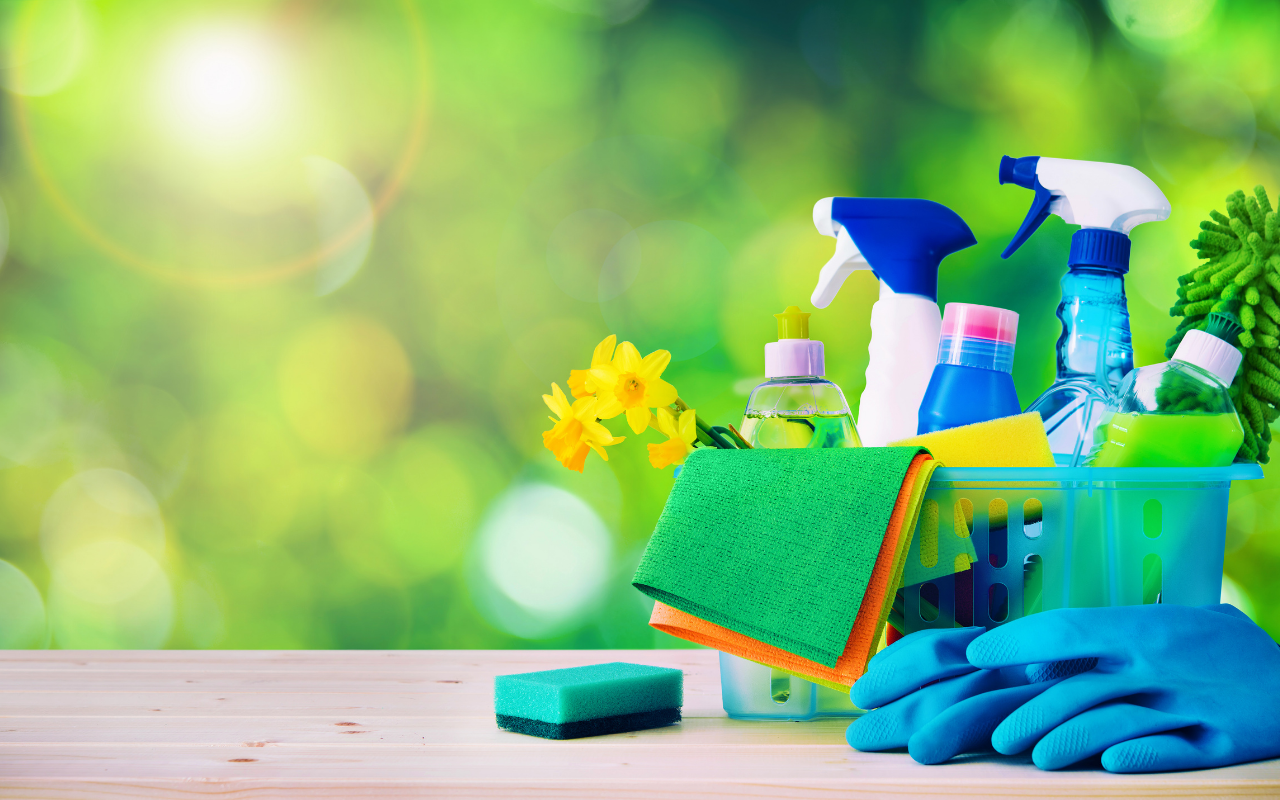 Cleaning products safe for septic systems
Septic systems rely on bacteria to treat the wastewater and maintaining a healthy level of bacteria is crucial to keep the system up and running.
Household and cleaning products to avoid
Laundry powders
Bleach
Chemical drain cleaners
Disinfectants
Anti-bacterial solutions like dishwashing liquid or hand wash
Water softeners
Cooking oil
Bacon grease
Paints, solvents, and thinners
Solvents
Weed and insect killers
Toilet cleaners like blue toilet tablets, toilet blue or toilet duck
Need Help with your Septic System Maintenance?

Let our septic system experts help you
What else shouldn't be flushed down a septic system?
Anything which isn't biodegradable or comes in the list of 3Ps (pee, poo or paper) should be avoided. Here's a list of other products :
Feminine hygiene products like tampons or pads
Condoms
Nappies
Plastic
Coffee grounds
Food scraps
Bleaching agents
Paper
Wet pipes
Cigarette butts
Bath bombs
Insecticide, pesticides, and herbicides
Medicines
Kitty litter
Dental floss
How to keep the septic system healthy?
Buy cleaning products safe for septic systems
Use natural and biodegradable products in your household
Use a bucket to collect extra water when you are washing hands, fruits or vegetables or taking a shower and use the collected water in the garden
Bacon grease and cooking oil shouldn't be poured down the sink. Allow the leftover oil to cool and throw it in the bin
Read labels on cleaning products and ensure they are non-toxic
Get your pipes and taps checked by a plumber regularly and ensure all leaks are fixed immediately
Products Recommended Safe for Septic Systems
For cleaning, there are plenty of natural products which can be used. For example:
Salt
Vinegar ( white vinegar and apple cider vinegar)
Epsom salt
Baking soda
Lemon water
In general, any product which is non-toxic, non-chlorine based and biodegradable is considered safe. The following products can be purchased from the supermarket and are considered safe to use.
Earth Choice - Laundry and dishwashing liquid
Down to Earth
Bio Logic
Ecozyme
Pure soap flakes dissolved in hot water and 1/4 cup of washing soda for washing clothes
References
https://www.hrcc.vic.gov.au/files/assets/public/document-resources/services/public-health/stddoc-29-information-for-owners-handout.pdf
https://www.aspenclean.com/blog/septic-safe-products-and-the-ones-to-avoid
https://www.thespruce.com/the-best-septic-safe-household-cleaning-products-4175069
https://www.crewsenvironmental.com/what-cleaners-are-safe-to-use-with-a-septic-system/
https://www.valleyseptics.com.au/wp-content/uploads/2016/02/Septic-Safe-Products-List-email.pdf
Cleaning Products Safe for Septic Systems

Let our experts help you.