Septic Systems Moreton Bay
Your local septic tank specialists Moreton Bay
Express Wastewater provides the perfect solution when you need a septic system installation or repairs in Moreton Bay, fast. Whilst many plumbers may carry out several septic system installations a year, that's all we do. We install and repair lots of septic tanks and systems every week. Our experienced plumbers can help you choose the ideal septic tank system for the wastewater treatment needs of your Moreton Bay property.

Book A Septic System Expert Today
Septic system specialists across Moreton Bay
An important part of a septic tank, as well as the main cause of many issues, is the septic trench . When you refer to septic trenches, most plumbers still think of the old slotted 90 mm pipe, and that is what you will most likely be quoted for when you ask for a septic tank system from most general plumbers.
In some situations, these trenches work fine for domestic treatment plants and will have a good long lifespan. However, in our experience, if they are not installed or managed correctly they can be a nightmare. The original couple of hundred dollars that you save on installation can end up costing you thousands when you have to dig up and replace trenches due to blockages or trench collapse.
The main issues with using slotted pipe in septic trenches include:
Tree roots – as you can imagine the effluent that is travelling through this slotted pipe is great source of food for plants and trees in the area. The slots in the pipe allow tree roots to quickly access the abundant nutrient supply in the pipe. Due to the easy access through gaps in the pipe even if you clear the drain the roots will soon re-establish.
Crushing – due to the thin nature of the slotted 90 mm pipe, the structure of the drain can be easily compromised from ground movement, heavy vehicle access in the area, or flooding during periods of heavy rain.
Dirt – because of the small diameter and the slots in the pipe if dirt falls through it can quickly fill the pipe and blocking it up. Once this process starts it is very hard to stop.
A build-up of septic waste – the calcification that occurs in a septic tank can also block up these type of trenches as the waste it sits in the pipe and hardens.
All septic tank work carried out by our team, unless stated otherwise on a plan or the preference of a customer, we will always install the 450 mm jumbo trench. Because Express Wastewater Solutions carry out septic system installations in the Moreton Bay area every week we can often offer a cheaper price than our competitors even when they use the cheaper alternative.
More information on the Moreton Bay Regional Council on-site septic system requirements can be found here - moretonbay.qld.gov.au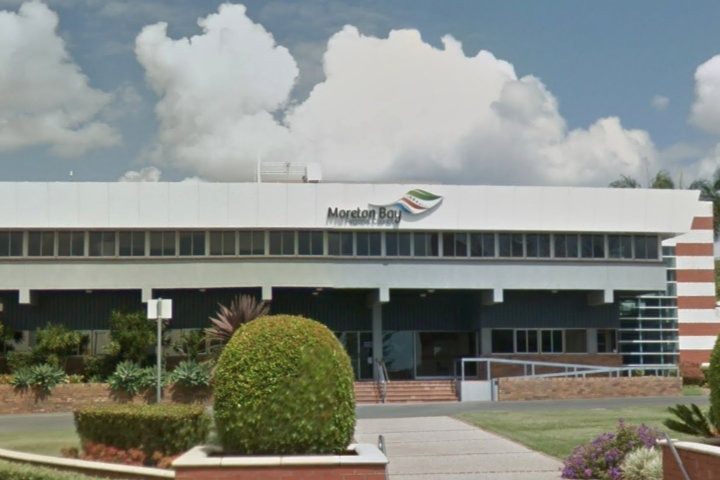 Benefits of using our team for your septic system
We're a local family owned business who are committed to providing our clients with top quality customer service.
We specialise in septic systems and wastewater treatment systems which means you get efficient, effective solutions for your water treatment needs.
Our team is based in right here in Brisbane so we can provide complete after-sales service, repairs and maintenance for your septic system.
We only use high quality, reliable, and long lasting products and components to provide our customers with a long term solution.
Your work will be carried out by fully licenced, insured and industry experienced plumbing professionals.
Complete septic tank installation and maintenance Moreton Bay
Express Wastewater Solutions can take care of all your septic system or septic tank installation, repairs, absorption trench rehabilitation, and routine maintenance throughout the Moreton Bay area. Book a free 30 minute consultation with one of our wastewater specialists to get the perfect system for your home or business at 1300 722 517 or complete our quick Septic System Booking today.

We can help with your septic systems issues in Moreton Bay.
FAQS
What size septic tank do I need?
When it comes to wastewater in your home, you want to ensure that you have the best and most appropriate setup for your needs… otherwise things can get very messy (and smelly). But how do you know what size septic tank you need? We know this can be a tricky question, which is why we have collate...
Is Finish dishwasher detergent safe for septic tanks?
The Finish website states that their products are biodegradable, phosphate free, safe for the environment and safe to use in homes with septic tanks. This covers their dishwasher detergent, rinse aid, and dishwasher cleaner products.  Finish Quantum dishwasher detergent - image Finish Need ...
Do I need to add bacteria to my septic tank?
Septic tanks. We know, not an exactly 'exciting' topic to talk about but a necessary one nonetheless.Ensuring your septic tank is working at 100% and at top efficiency is super important, so a common question we get asked is 'do I need to add bacteria to my septic tank?'. To help those of you out...
For more in depth septic systems information visit our Septic systems Information page
Local Septic Systems in Moreton Bay
Express Wastewater Solutions
Hear From Our Customers
After speaking to a number of plumbers and getting nowhere, I was advised to speak with Express Wastewater Solutions about my failed septic trenches.