Septic Systems Scenic Rim
Your local Scenic Rim septic tank specialists
Express Wastewater Solutions offer completely customised septic system and wastewater services for properties throughout the Scenic Rim region of Queensland. Our experienced team provide septic system and septic tank installation, repairs and servicing for a range of applications, large and small. Whilst other plumbers may work with several septic systems a year, that's all we do, we are installing and repairing a range of septic tanks every week. Our wastewater specialists can help you decide on the best septic tank system for your specific needs.
Book A Septic Specialist Today
Septic system services across the Scenic Rim region
We offer a huge range of septic tank and system services to cater for all your home wastewater management requirements. These include:
Absorption trench installation, maintenance, and replacements
Upgrades
Compliance requirements and adjustments
If the service you are looking for is not listed here give our team a call we are sure to be able to help.
Find out more about the septic and on-site sewerage facilities requirements and guidelines for the Scenic Rim Regional Council area here - scenicrim.qld.gov.au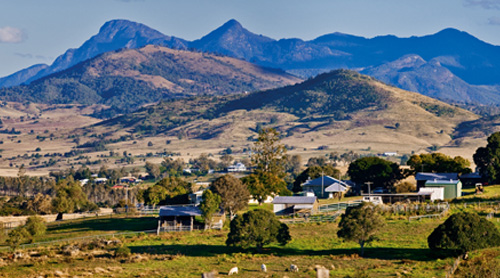 Common septic system issues
An important part of a septic tank, and one of the common causes for future issues, is the septic or absorption trench. When you refer to septic trenches, most plumbers still think of the old slotted 90mm pipe and that is what you will most likely be quoted on when you ask for a septic tank installation. In some situations these trenches work fine and will have a good long lifespan, however, in our experience, if they are not installed in the correct situation they can be a nightmare, plagued with issues. The original cost outlay that you may have saved on installation by using this old style of pipe can end up costing you significantly more when you have to dig up and replace the trenches due to failure or ongoing issues.
The main problems with this stye of slotted pipe for septic trenches are:
Roots – As you can imagine the effluent that travels through this slotted pipe is a great nutrient rich source of food for trees and plants in the area. The slots in the pipe allow easy access for tree and plant roots which can quickly take hold as there is nothing keeping them out of the pipe. Because of the slots even if you get a drain cleaner in to clear the drains they will just come straight back.
Crushing – slotted 90mm pipe has a very thin wall which means it can be crushed easily, obstructing the flow of effluent.
Dirt – once again because of the small diameter and the slots in the pipe if dirt falls into the pipe it can fill the pipe and block it up. Once this process starts it is very hard to stop.
Build up of septic waste – the calcification that occurs in a septic tank can also block up this style of septic pipes as can build up over time in the pipe and harden.
Unless stated otherwise on your septic system plan, or there is another preference indicated by the customer, we will always install 450mm jumbo trench pipe to help avoid all of the issues associated with the old style smaller slotted pipe. As we carry out septic tank system installations every day we can offer this more long lasting, top quality pipe often at a more cost effective price than our competitors, even when they use the cheaper alternative.
Find out more about How a septic tank works?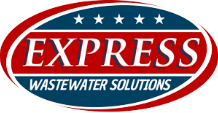 Book a septic system expert in the Scenic Rim region
For the very best in septic system services throughout the Scenic Rim region contact Express Wastewater Solutions at 1300 722 517 or complete our quick online sepic system booking request form today.
We can help with your septic systems issues in Scenic Rim.
FAQS
Types of Septic Systems
When it comes time to install a septic system in your home, there are a few different types you can choose from. Each one has its own unique benefits and drawbacks, so it's important to understand the differences before making a decision. In this blog post, we will discuss the most common septic ...
How does an absorption trench work?
What is an absorption trench? An absorption trench is a depression or excavation in the ground wherein the wastewater is distributed to reduce odour and filtration of pathogens, toxins, and other pollutants. Well that's the technical definition, read on to find out what it is and how it works. On...
How do I maintain a healthy septic system?
Make sure to avoid the major inconvenience of septic system issues Septic tanks are used for sewage disposal and treatment in unsewered developments. Arising issues from poor septic tank system maintenance can prove not only an unwelcome financial strain, but a sizeable health risk to you and you...
For more in depth septic systems information visit our Septic systems Information page
Local Septic Systems in Scenic Rim
Express Wastewater Solutions
Hear From Our Customers
Excellent job by the boys, Dean, James plus the other 2 helpers