Septic Systems Sunshine Coast
Septic tank installation & maintenance Sunshine Coast
Express Wastewater Solutions offers a range of septic system options and services across the Sunshine Coast and hinterland areas. We can take care of the installation, repairs , and routine maintenance of a selection of top quality, energy efficient, environmentally friendly septic systems and septic tanks.
Book A Septic Specialist Today
Septic tank installation
Our team have been working throughout the Sunshine Coast for more than 10 years, over which time we've gained important local knowledge on the Sunshine Coast Council and Noosa Council guidelines, regulations, and restrictions on home sewage treatment systems and septic tanks. This allows our specialists to provide customers with septic system recommendations specific to their property and council area.
More information on the on-site treatment and greywater guidelines and advice for your area here -
Our team offer a free no-obligation consultation to ensure you understand the waste water requirements of your home and have all the options before you make a decision.
Repairs to existing septic systems
Septic tanks, components, and septic trench systems require routine maintenance and prompt repairs to ensure your home's wastewater system works efficiently and effectively every day of the year. With the correct servicing, your septic system should last 20 years or more.
Common issues with household septic systems
Collapsed pipes
Blockages due to dirt or debris
Tree root intrusion clogs
Solidified sewage blockages
Clogged trench systems
Blockages due to foreign items such as wet wipes, sanitary products, cotton buds, coffee grounds
Bacteria imbalance
Infrequent pumping out
Strong odours
Regular septic tank maintenance can avoid most of these issues or catch problems before they cause a major failure.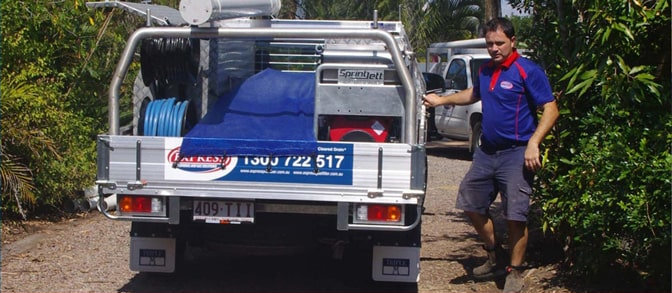 Healthy Sunshine Coast septic system tips
Keep your septic system operating efficiently:
Conserve water
Avoid overloading the system
Attending to plumbing problems such as dripping taps and leaking toilets promptly
Don't flush rubbish or wet wipes.
Use a sink strainer to prevent food scraps being washed down the sink
Only use biodegradable or septic friendly cleaning products to avoid disrupting the bacteria balance in the tank
Choose a septic friendly washing powder and spread washing loads over several days to avoid overloading the water treatment process
Keep the lid sealed to prevent stormwater, insects or vermin from getting in.
Only use licenced plumbing and drainage specialists for repairs or maintenance
Keep the disposal or trench area free of large trees and plants, vehicles, and animals.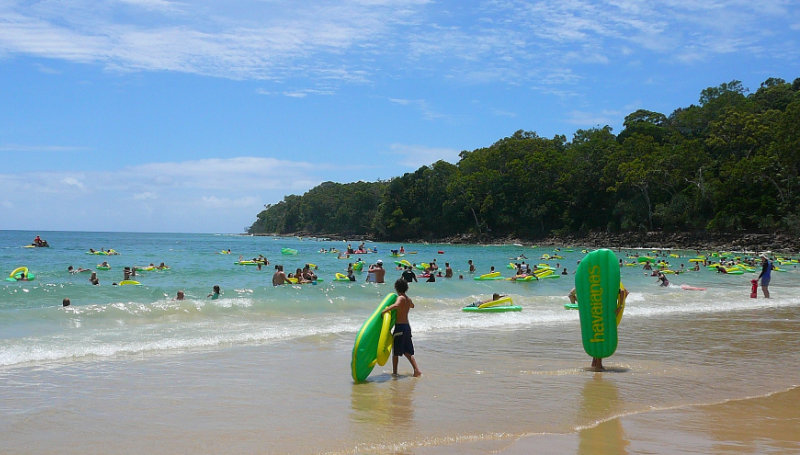 Septic tank system specialists Sunshine Coast
For the very best in domestic, commercial septic systems across the Sunshine Coast, from Noosa to Caloundra, contact our wastewater team on 1300 722 517 or complete our quick online booking request today.
We can offer advice over the phone or come out and inspect your property, septic system, or trenches to come up with the best plan to fix your septic tank problem properly.
Express Wastewater service all of South East Queensland including Brisbane, Sunshine Coast, and the Gold Coast offering comprehensive septic tank and wastewater treatment plant solutions.
We can help with your septic systems issues in Sunshine Coast.
FAQS
Types of Septic Systems
When it comes time to install a septic system in your home, there are a few different types you can choose from. Each one has its own unique benefits and drawbacks, so it's important to understand the differences before making a decision. In this blog post, we will discuss the most common septic ...
How does an absorption trench work?
What is an absorption trench? An absorption trench is a depression or excavation in the ground wherein the wastewater is distributed to reduce odour and filtration of pathogens, toxins, and other pollutants. Well that's the technical definition, read on to find out what it is and how it works. On...
How do I maintain a healthy septic system?
Make sure to avoid the major inconvenience of septic system issues Septic tanks are used for sewage disposal and treatment in unsewered developments. Arising issues from poor septic tank system maintenance can prove not only an unwelcome financial strain, but a sizeable health risk to you and you...
For more in depth septic systems information visit our Septic systems Information page
Local Septic Systems in Sunshine Coast
Express Wastewater Solutions
Hear From Our Customers
Excellent job by the boys, Dean, James plus the other 2 helpers