Septic Systems Somerset
Need a Septic System in Somerset?
Then Express Wastewater can help. Trust the team at Express Wastewater with reliable advice and superior services. Whilst other plumbers may do a couple of septic systems a year, we specialise in wastewater solutions and install and repair septic systems every week.
We are a local, family-owned business committed to high-quality workmanship and superior customer service. So you can rest assured that you can get a septic system with minimum stress to you. Call us today to book a free consultation.
BOOK SEPTIC SYSTEM SOMERSET
Reliable Septic Systems Installation Somerset
Our installation process is streamlined - we handle the process from the start to finish, so the entire process is smooth and stress-free for you.
We inspect the property and conduct soil percolation tests. Based on the results we can suggest the septic system suitable for your property. Once you finalise the septic system, we design the system, get permits from the local council and kickstart the installation process on receiving the approval.
If you are looking to install, repair or upgrade your septic system in Somerset, get in contact with us.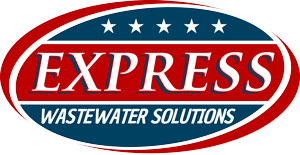 Septic Tanks Somerset
We offer comprehensive septic tank services including installation, repairs and maintenance. Our services also include installation services for new builds, pipe upgrades or repairs for blocked drains and collapsed pipes.
Our other services include:
Septic tank pump repairs
Filter replacements
Bacteria replenishment
Absorption trench maintenance
Septic tank relocation and upgrades
Council permits for new septic systems
Septic System Specialists Somerset
An important part of a septic tank, and the main cause for future issues, is the septic absorption trench. When you say septic trenches, most plumbers still think of the old slotted 90mm pipe and that is what you will most likely be quoted on when you ask for a septic tank system. In some situations, these trenches work fine and will have a good long lifespan.
However, in our experience, if they are not installed in the correct situation they can be a nightmare. The couple of dollars you saved on installation can end up costing you thousands when you have to dig up and replace the trenches.
The main problems with slotted pipe for septic trenches are:
Roots – The effluent travelling through this slotted pipe is a great food for roots and with the slots, in the pipe, the roots can quickly take hold as there is nothing keeping them out of the pipe. Because of the slots even if you get a drain cleaner the roots will come back again
Crushed pipes – 90mm pipes have a very thin wall and can be crushed under the ground
Dirt – They have a small diameter so dirt may fall through the pipe and create a blockage. Once this process starts it is tough to stop
Calcification – The calcification that occurs in a septic tank can also block up these type of trenches as it sits in the pipe and hardens
At Express, unless stated otherwise on a plan or the preference of a customer we always install the 450mm jumbo trench. Because we do these jobs every day we can install these often at a cheaper price than our competitors even when they use the cheaper alternative. We are also not tied to any manufacturer so we always provide the best advice and offer high-quality services at reasonable prices.
Repairs and Replacement for Septic Tanks Somerset
Does your septic system stink? Or is your septic system old and failing? If your septic system is failing, contact us for advice. We offer free phone consultations so when you call us we can suggest the best possible solutions to remedy the issue.

Your Trusted Septic System Experts Somerset
For reliable advice and quality septic systems services in Somerset, get in contact with us on 1300 722 517 or complete our online Septic System Booking Form.
We can help with your septic systems issues in Somerset.
FAQS
Septic Tank Installation Requirements
Septic tank regulations for your wastewater system Are you looking to have a septic tank installed on your property? Did you know that you must meet a number of specified council and functionality requirements before you can have your septic system installed. This article will provide you with he...
Septic Tank Alternatives
If you are in need of wastewater treatment on your property, but a septic tank isn't really what you are looking for, there are alternatives available to you. Always speak to an industry professional though, to discuss what options are best for you and your specific needs, as not all wastew...
How long do septic system sand filters last?
Nothing lasts forever, and that applies to your septic systems also. Septic systems survive for many years if they have been properly maintained. So how long will your septic system sand filter last for? Read on to learn more. How long does the septic system last? The lifespan of the septic syste...
For more in depth septic systems information visit our Septic systems Information page
Local Septic Systems in Somerset
Express Wastewater Solutions
Hear From Our Customers
I tried a number of plumbers to fix my septic system, no one seemed to know how to do it. The team at Express were knowledgeable, professional and got the job done at a fair price.