Sewage Treatment Logan
Looking For Home Sewage Treatment Plant in Logan?
Express Wastewater are your sewage systems experts. Whilst other plumbers may install a couple of home sewage systems a year, that's all we do. Our plumbers install several Home Sewage Treatment Plants (HSTP) or On-site Sewerage Facilities (OSSF) each week. So not only can they help you get the best solution for your needs, but we can also pass on discounts we get from the main suppliers.
Whether you are building or renovating your home or need to upgrade your existing septic system, we can assist you with the planning, design, installation and ongoing maintenance for your new home sewage treatment plant. Get in contact with us today.
BOOK HOME SEWAGE TREATMENT SPECIALISTS LOGAN
Home Sewage Treatment Plant Logan
If your home is not connected to a municipal sewerage system, you would require a residential wastewater treatment plant. Some of the commonly used HSTP include:
Aerobic Treatment Units (ATU)
Sewage Treatment Unit (STU)
Wastewater Treatment Plant (WWTP)
Aerobic Septic Systems
Wastewater Treatment Systems
Domestic Wastewater Treatment
Residential Wastewater Treatment System
Need installation for a residential or domestic sewage treatment plant for your Logan home? Book a free 30 minute consultation with our experts to find out the best sewage system for your home.
How does the Home Sewage Treatment Plant work?
The sewage treatment is carried out in multiple stages. In the first stage, the heavy solid matter settles to the bottom while the lighter matter settles on the surface. The anaerobic bacteria break down the organic matter present in the effluent making the water cleaner. In the last stage, the water is cleaned further with the help of ultraviolet disinfectant or chlorine.
To learn more, check out this link: How Sewage Systems Work?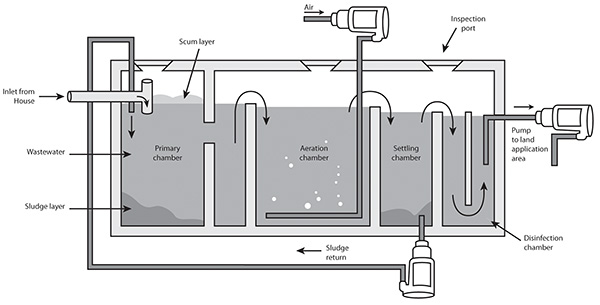 Benefits of Installing a Home Sewage Treatment Plant
HSTPs are environmentally friendly - the treated water can be reused for irrigation, laundry and toilets. The residential sewage treatment plants work as a municipal sewage treatment plant with an added benefit of recycling water.
HSTP Servicing and Maintenance Logan
HSTP servicing needs to be done quarterly by licensed wastewater professionals as per the regulations set by the Queensland Government. The test results need to be forwarded to your local council. Failure to comply with the council's requirements can affect public health and also lead to fines. Regular HSTP maintenance also ensures the system is working properly.
At Express Wastewater, we help you comply with the legal requirements of your local council. Depending on your system, we can set up a quarterly or annual HSTP servicing plan. Our wastewater professionals will do a comprehensive inspection and forward the test results to your local council.
We provide installation, repair and maintenance services for all brands of home sewage treatment plants like Aquanova, Taylex, Earthsafe and more.
Why choose us as your HSTP Specialists in Logan?
We do nothing but sewage systems, so have a wealth of experience in this field.
We offer a free 30 minute phone consultation to help you figure out the right solution for your needs.
We don't support any one brand of sewage treatment plant and will recommend the best solution for your needs.
We also provide sewage treatment plants for commercial and industrial clients.
We will handle everything - installation, repairs and servicing, including any trades and council requirements.
We will always look to repair your sewage system before trying to upgrade you to a new system.
We are fully licenced and insured.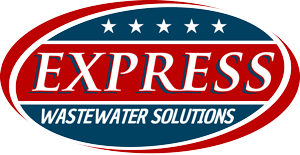 Sewage Systems Experts Logan
If you need advice about installing or upgrading HSTP for your Logan home, contact our team on 1300 722 517 or complete our online enquiry form.
We can help with your sewage systems issues in Logan.
FAQS
What is a land application area?
When it comes to treating the wastewater in your home, you'd be excused if you didn't really know much about it. Effluent? OSFs? LAAs? Sewage systems? Sounds pretty difficult to us! That is why we thought we would put together a little information regarding some important aspects when it comes t...
Sewage Treatment System Types
When looking into a sewage treatment system for your property you will most likely come across many different names used to describe different types of systems. Some are very similar and others are the same. This page is designed to help you understand what the different types and terms are as we...
What are the Stages of Sewage Treatment?
I know it's probably a topic that has been stewing on your mind for what seems like forever but fret no more. Sewage treatment generally involves three main stages - the primary, secondary and tertiary treatment stages and without further ado, here are the 3 stages of Sewage Treatment that you ha...
For more in depth sewage systems information visit our Sewage systems Information page
Local Sewage Systems in Logan
Express Wastewater Solutions
Hear From Our Customers
I tried a number of plumbers to fix my septic system, no one seemed to know how to do it. The team at Express were knowledgeable, professional and got the job done at a fair price.