BioCycle Style Treatment Systems
Looking at upgrading your sewage treatment system?
The BioCycle brand is a term often used as a general term to refer to many different sewage treatment systems, like Glad Wrap for plastic wrap or Sprite for lemonade. Our experienced wastewater team supply and install a range of top quality sewage treatment systems and will find the perfect solution for your property. We also repair and service Biocycle systems.
Speak to our wastewater treatment specialists today for help and expert advice on installing a new system or upgrading your current sewage treatment plant.
Book A Sewage System Specialist
How do systems like BioCycle work?
Aerobic wastewater treatment systems are an environmentally friendly alternative to a septic tank.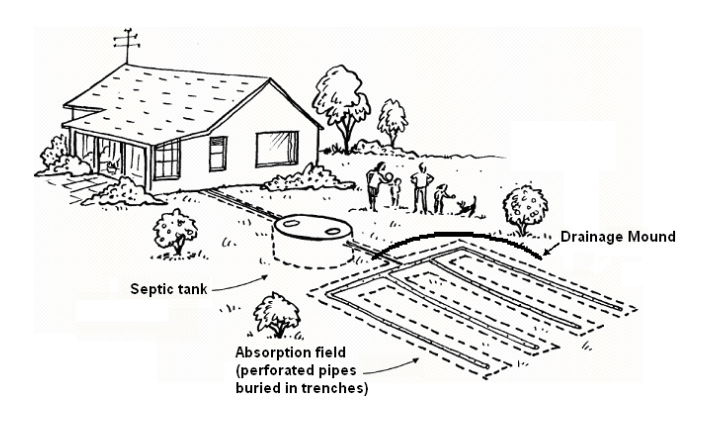 These home sewage systems digest solid wastes using controlled natural processes which purifies the wastewater allowing it to be reused. The clean and odourless, disinfected water can be recycled through either garden drippers, sprinklers, sub-surface irrigation and even in landscaping.
What applications can this type of sewage system used for?
This style offers a wide range of different treatment systems to cater for both large and small applications. The most common being:
Residential: The size of the sewage system required for your home will depend on how many bedrooms are within your home. The grey and black water that is captured from the home can be used throughout the outside in the gardens and irrigation.
Commercial: These systems are designed for high volume wastewater and can be used for hotels, mine camps, schools, factories, wineries, rural subdivisions, holiday settlements or remote communities.

Your local bio sewage system specialists
If you need further information regarding a bio sewage treatment systems speak to one of our friendly staff today and find out how we can help.
We service all areas of South East Queensland including Brisbane, Sunshine Coast, Gold Coast, Ipswich, and surrounding areas.
SEWAGE SYSTEMS FAQ
Why does my septic system smell?
Causes of septic odours in AWTS sewage systemsAerated wastewater treatment systems are an effective way of treating effluent to a secondary standard, which enables homeowners to reuse it for irrigation. Like for any sewage system, it is important to identify signs that indicate that there may be ...
What are pre-approved sewage systems?
There are two types of approvals that need to be met for the installation of on-site sewage treatment systems in unsewered areas of Queensland which are: Local government approval  The specific treatment plant approval to ensure the Plumbing and Drainage Act 2018 regulations are met. In Queens...
History of Sewage Treatment
Although it may not be something you have considered before, the history of sewage treatment actually goes back almost 12,000 years. From wells to copper drainage pipes to the wastewater systems we know today, sewage treatment has (thankfully) come a long way. Keep reading to learn more!Prehistor...
For more in depth sewage systems information visit our Sewage systems Information page