On-site wastewater system Standards update could lead to higher costs
Published: February 04, 2021 Last Updated: February 08, 2021
The update to the Australian Standard AS1546.3:2017 which legislates the requirements for on-site wastewater treatment systems throughout the country was rolled out to most states in January 2021 and is set to take effect in QLD in Jan 2024.
What the new updated standards include is a minimum hydraulic treatment capacity requirement of 1200 litres per day for on-site secondary wastewater systems. This change means that home wastewater treatment systems must be able to cope with processing at least 1,200 liters each day (whether you need it or not). Where previously there was no minimum flow requirement, this capacity mandate could mean significant improvements or updates are needed if you are replacing your system as well as if you need to install a new unit.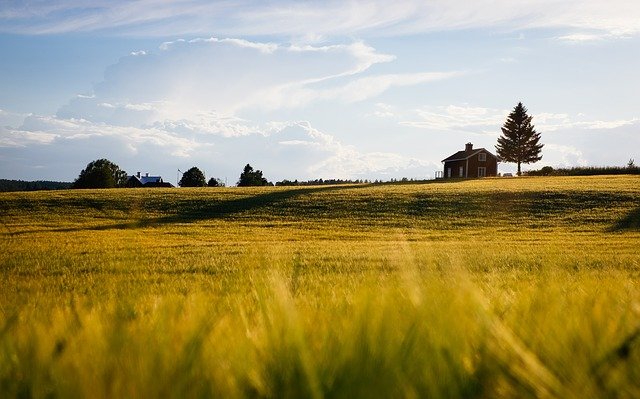 The update will affect both passive wastewater systems and pump driven Aerated Wastewater Treatment Systems (AWTS), however upgrading a passive style system may prove to be much more costly. Passive wastewater systems are designed so the units don't actually need this volume of water to operate effectively making them ideal for smaller applications.
These new changes are set to increase not only the installation costs for property owners but also could significantly raise the yearly the operating costs.
For property owners this change will mean that even if your wastewater requirements are not expected to be anywhere near 1200 L/per day you will still be required to install the larger unit.
This could also present installation problems for smaller properties around the country due to the larger on-site water disposal area, in the form of absorption trenches or irrigation area requirements, as well as the necessary boundary setbacks.
This new standard could result in many homes being limited to the use of AWT systems, removing the option of using the more advanced passive secondary treatment units, particularly with this style becoming not as cost effective for some at these higher volumes.
Economic impact report on wastewater treatment changes
Economist Dr Cameron Murray was commissioned by Advanced Enviro-Septic to put together an economic impact report covering the potential effects the changes to the Standards will have - Anticompetitive and outdated: The $250 million economic cost of Standards Australia' AS1546.3:2017. His report states that the estimated additional installation cost between low volume AES systems and high volume older-style AWT systems to consumers would be on average around $5000 per household.
Installation costs are not the only additional expense associated with AWT systems, the pump and mechanical aeration systems require an ongoing supply of electricity as well as routine maintenance which could represent an operating cost of around $1000 more per year than that of passive treatment units. The standards changes would not only affect the property owners across Australia, many in areas already struggling, but also those businesses which install, support and maintain low volume advanced passive secondary wastewater treatment systems and other alternatives.
Find out more about how these on-site wastewater updates affect you
The full report on the changes to the Standards and the projected affect to Australian property owners and businesses can be found here - Anticompetitive and outdated: The $250 million economic cost of Standards Australia's AS1546.3:2017
If you would like more information on how the new Australian Standards will affect your South East Queensland wastewater system in the future speak to one of our wastewater specialists today.
More information on this topic can be found here - Guide to how the on-site wastewater treatment Australian Standards updates affect you
References -
https://www.abc.net.au/news/2021-01-16/sewage-system-technology-wastewater-system-upgrade/13008286
http://www.nopa.org.au/wp-content/uploads/2020/12/Anticompetitive-and-outdated.pdf