What are the common issues with on-site sewage facilities?
If you have an on-site sewage facility already installed on your property, or you are needing to have one installed, it is important to be familiar with a range of information regarding them. This ensures the safety of you and those around you, as well as your neighbours and the greater community.
We have listed out some of the common issues that can arise with on-site sewage facilities, to ensure you are well prepared in advance. If you require further assistance in South East Queensland, give Express Wastewater a call 1300 722 517 and we can help.
What is an on-site sewerage facility?
According to the Sunshine Coast Regional Council, an on-site sewerage facility, otherwise known as an OSF, is 'any system that stores, treats and disposes of household wastewater on the property' and are a type of wastewater treatment system.
Who would have an OSF?
If your property is not connected to any public sewerage arrangement, you would have an OSF.
Need Assistance with OSF?

Let our wastewater experts help you.
What are the different types of OSF?
There are a range of OSFs available including:
Activated Sludge Systems
Holding Tank with Pump Out Systems
Split Black and Grey Water Treatment Systems
Composting Systems i.e. wet or waterless
Recirculating Sand Filter System
Common Issues with On-Site Sewerage Facilities
There are a few issues that commonly arise when it comes to OSFs, with problems usually being created by one or a combination of:
Lack of maintenance: This is an overarching aspect and can cause almost any of the below issues - that's why it is so important to keep on top of maintenance requirements!
Toxic chemicals in the system: If there are toxic chemicals going into the system, like solvents, oils, paints, disinfectant, pesticides, household cleaning products and bleaches, these products kill the helpful bacteria in an OSF. This causes the healthy bacteria to die and will reduce the digestion of organic matter, pollution in the absorption trenches and can cause the system to fail.
Too much sludge and scum in a septic tank: Not arranging for your septic tank to be desludged regularly can result in a failing tank and untreated effluent, with polluted wastewater flowing into the absorption trench.
Excessive water use: This can cause effluent to flow through a septic tank too quickly, which doesn't give the bacteria a chance to do their job. Additionally, solids can be pushed through the system which clog up absorption trenches.
Incorrect OSF design: Means a system is too big/too small to handle the load of a property, and it can cause a range of issues and lead to system failure.
Other issues include:
Overflowing land application area
Wastewater leaching into groundwater
Incorrect OSF has been chosen for your property
Unpleasant odours from the OSF
Blockages e.g. tree roots
Structural components of a system are damaged
Mechanical components of a system fail e.g. blowers and pumps
Failure to meet the relevant effluent quality standards
If you are having issues with your OSF, arrange a professional to attend your property ASAP to assess. Failure to do so can result in serious health issues for you, those around you and your local waterways.
Signs your OSF isn't working correctly
If you have one or more of the following occurring in your home, get a professional out as soon as you can to check your system:
The water isn't draining away properly in your sinks
Water is pooling around the disposal area
Your drain pipes are making gurgling sounds
There is an unpleasant smell coming from your drain or OSF
Water is backing up in your sinks
These are just a few of the most common signs - if you think something isn't right, call in a wastewater professional. They can check the system and find anything that needs addressing (hopefully) before it becomes a major issue.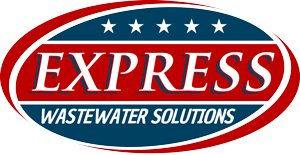 If you would like further assistance with an OSF throughout Brisbane, the Sunshine Coast & Gold Coast areas, give Express Wastewater a call 1300 722 517 and we would be happy to help.
Resources:
Sunshine Coast Council (Common failures of on-site sewage facilities): https://www.sunshinecoast.qld.gov.au/Development/Building-and-Plumbing/Onsite-Treatment-and-Greywater/Common-Failures-of-Onsite-Sewerage-Facilities
Federation - NSW Government (Common Problems, Fact Sheets and Check Lists): https://www.federationcouncil.nsw.gov.au/Environment-Waste/Public-Health/Sewage-and-Septic-Systems/Common-Problems-Fact-Sheets-and-Check-Lists
What are the common issues with on-site sewage facilities?

Let our experts help you.