Wastewater Treatment Stapylton (4207)
Need a wastewater treatment system in Stapylton?
If you need a home wastewater treatment system in Stapylton, Express Wastewater Solutions is here to help. Whether it's a new wastewater treatment system, or a replacement when renovating or upgrading a failed septic system, we can provide you with the best wastewater options for your home.
We're a local family owned company and have the advantage of not being a manufacturer or tied to one brand. That means we can provide our customers with the best wastewater treatment plant in the market suitable for their requirements and property. So if you live in Stapylton, contact our wastewater experts, we would be happy to help.
Book a Wastewater Treatment Specialist
Wastewater treatment system set up - Free Consultation
If you are not sure of what the next step is or just after a bit of info, give us a call. Express Wastewater offers a free 30-minute consultation over the phone with one of our wastewater experts to work out what your needs are. We can advise whether you need a new home wastewater treatment plant or just a repair of the old system.
Learn more : Wastewater Treatment System Process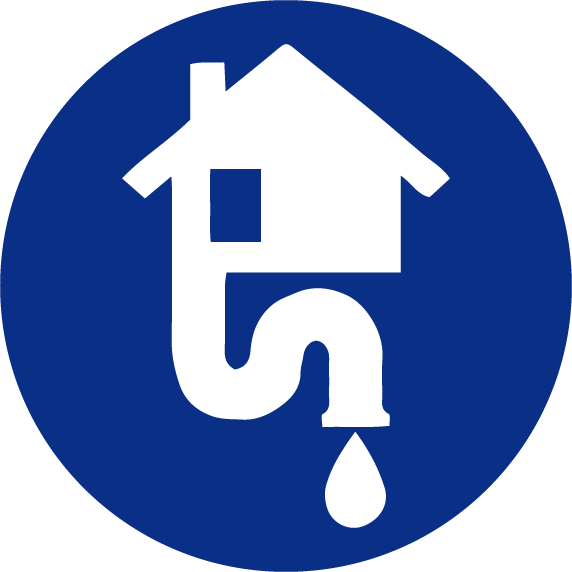 Wastewater Treatment System Installation Stapylton
We are passionate about everything wastewater related. We have years of experience in this industry and have installed systems successfully in even difficult areas such as those with sandy soil or a high water table. From soil testing to system design, council approval to installation we can do the heavy lifting so you can reap the benefits of using a reliable and eco-friendly wastewater system.
Want to know the cost of operating a wastewater treatment system? Check out our article on Wastewater System Cost Breakdown
We provide the professional installation of different types of wastewater treatment systems including: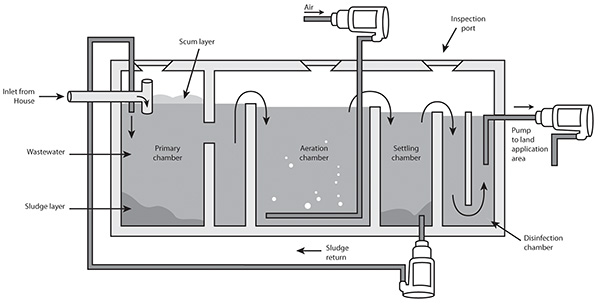 Wastewater Treatment Systems Servicing in Stapylton
All councils require wastewater treatment systems to be serviced regularly to ensure the system is working correctly. Depending on the type of system, this could vary from quarterly to annually. We can help you fulfil your responsibility by setting up a servicing schedule for you. We will notify you when your service is due and organise a visit at a time suitable for you.
Routine maintenance is essential for the effective functioning of your system and to protect the surrounding environment. Our servicing includes the following:
Measuring the level of sludge and scum
Testing the level of bacteria and chemical level
Check the internal components
Ensure the system is working properly
Identify issues and offer solutions for fixing the problems
Provide the service report to you as well as submitting it to the local council
Why use us for your Wastewater Treatment in Stapylton?
There are several reasons you should use Express Wastewater to repair or install your home wastewater treatment plant, but a few of the main ones are:
We do nothing but wastewater treatment, so have a wealth of experience and strong industry knowledge.
We offer a free 30 minute phone consultation to help work out what system is right for your requirements.
We don't support any one brand of wastewater treatment plant and will recommend the best solution for your needs.
We will handle everything, including any trades and council requirements.
We will always look to repair your wastewater system before recommending to upgrade you to a new system.
We are fully licensed and insured.

Your Local Wastewater System Experts Stapylton
If you have some questions about wastewater systems or think it may be time for a system to be installed for your Stapylton home, give Express Wastewater a call on 1300 722 517 or complete our quick online booking request form today.
FAQS
Should I turn off my AWTS when I go away?
Wondering if it is safe to turn off the Aerated Wastewater Treatment System (AWTS) or Home Sewage Treatment Plant (HSTP) when you are going away for vacations? You have come to the right place as we can help you with this conundrum. Can I switch off my AWTS? NO Whether you have a se...
How does Anaerobic Wastewater Treatment work?
Anaerobic Treatment Process Anaerobic treatment is a biological treatment process in which microbes convert the organic matter in the absence of oxygen. The anaerobic bacteria digest the biodegradable matter present in the wastewater. How does it work? Anaerobic wastewater treatment i...
Can I reuse treated wastewater?
Recycling Wastewater in Homes Water is a precious resource and considering the shortage of water and drought conditions prevalent in Australia, it is important to conserve, reuse, and recycle water as much as possible. In case you are wondering what happens to the treated wastewater and if...
For more in depth wastewater treatment information visit our Wastewater treatment Information page
Local Wastewater Treatments in Stapylton
Express Wastewater Solutions
Hear From Our Customers
I had been quoted $12,000 to upgrade my septic system. Express came out, quoted and repaired my existing system within a week for a third of the cost. Highly recommend.