Septic Systems Westlake (4074)
Your local septic system experts in Westlake
Express Wastewater is your best solution when you are looking for a top quality, long lasting septic system in Westlake. Whilst other plumbers may do several septic systems a year, that's all we do. We are installing, maintaining and repairing septic tanks every week. Our expert plumbers can help you decide on the best septic tank system for your home wastewater needs.
From soil perc testing to installation and maintenance of the septic system, you can count on us for high-quality services at great prices. Book our services today.
Book Septic Systems Specialist in Westlake
Free Septic System Consultation
Choosing a septic system can be daunting. That's why our experts offer a free initial phone consultation and no-obligation quote to make the process easier for you. We are happy to answer any questions you may have and can also arrange an on-site assessment of your property to help work out which is the right septic system for your home or business. If you already have a septic system and you are facing problems, we can inspect it and recommend if the leach field or tank needs repairs or maintenance.
Click here to learn - How a septic tank works?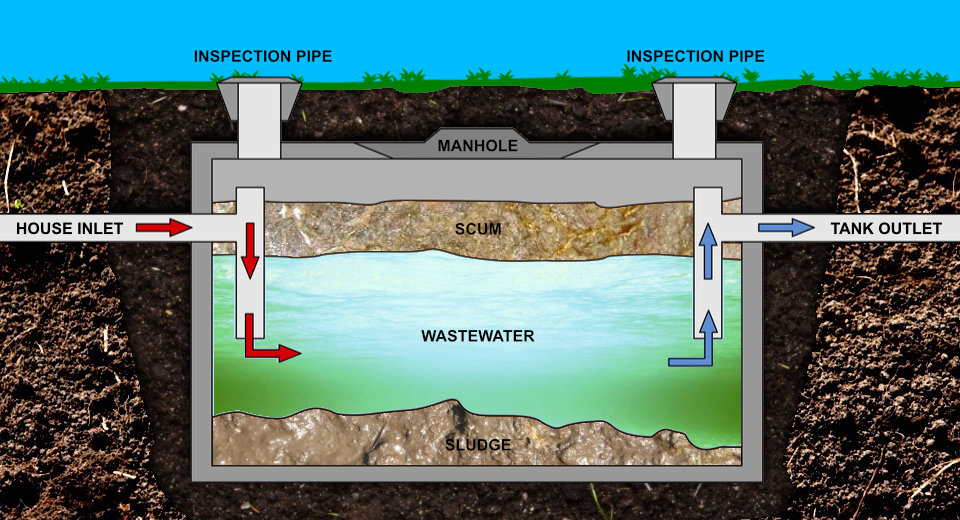 Septic systems services we provide in Westlake
We provide complete services for septic systems including:
Septic tank installation & maintenance
Tank pump repairs
Bacteria replenishment
Filter replacements
Broken pipe repairs or replacements
Septic System Specialists Westlake
An important part of a septic tank, and often the main cause for future issues, is the septic trench. When you say septic trenches, most plumbers still think of the old slotted 90mm pipe and that is what you will most likely be quoted on when you ask for a septic tank system from your plumber. In some situations these trenches work fine and will have a good long lifespan. However, in our experience, if they are not installed in the correct situation they can be a nightmare. The original couple of hundred dollars that you may have saved on installation by using these pipes can end up costing you thousands when you have to dig up and replace the trenches.
The main problems with slotted pipe for septic trenches are:
Roots – As you can imagine the effluent that is traveling through this slotted pipe is great source of food for tree and plant roots and the slots in the pipe allow roots to quickly take hold as there is nothing keeping them out. Because of the slots even if you get the drains cleared regularly, they will just come straight back.
Crushing – when you have one of our plumbers out ask to feel some slotted 90mm pipe, it has a very thin wall which can easily be crushed under the ground.
Dirt – once again because of the small diameter and the slots in the pipe if dirt falls through it may fill the pipe and block it up. Once again, once this process starts it is very hard to stop.
Build-up of septic waste – the calcification that occurs in a septic tank can also block up these type of trenches as it sits in the pipe and hardens.
At Express, unless stated otherwise on a plan or the preference of a customer we will always install the 450mm jumbo trench pipes. Because we do these jobs every day we can install these often at a more cost effective price than our competitors, even when they use the cheaper alternative.
Why not check us out for yourself, we can offer you some great advice over the phone or come out and inspect your trenches to come up with the best plan to fix your septic tank problem properly.
Septic Tank Maintenance Westlake
Septic tanks need to be pumped out by a sewage disposal professional to remove the build up of sludge every 3-5 years, and if you have high water usage the frequency might increase to every 1-2 years. (Unfortunately, we don't offer septic tank pump out services.)
Routine maintenance also reduces the chance of breakdowns and keeps the system running smoothly. Our team can take care of the servicing and maintenance to ensure the septic system remains in excellent condition for decades to come.
In addition, councils also require septic systems to be serviced regularly. We can help you fulfil your responsibility by setting up a servicing schedule for you. We will notify you when your service is due and organise a visit at a time suitable for you.

Your trusted local septic experts Westlake
For the very best in septic systems in South-East Queensland, contact our wastewater team on 1300 722 517 , or complete a booking form today.
Local Septic Systems in Westlake
Express Wastewater Solutions
Hear From Our Customers
The guys at Express were great to deal with every step of the way, would definitely use them again.